Our History
ITI Central School blossomed out of the mission to promote holistic development of a child through promotion of intellectual competence, personal skills and societal skills. It is a premier Educational Institution in South India. A trendsetter as one of the first completely integrated schools in this part of the Bangalore, the school aims to develop students as first class,humane, global citizens.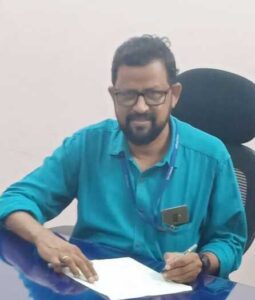 Our Secretary
This school was conceptualised in June 1999 by a set of extremely dedicated individuals who strove very hard for the cause of education . It extends a warm welcome to students from all backgrounds and encourages them to achieve excellence as well as learn to serve others and make a difference to the society. This tradition is being continued by the present Education Committee which constitutes a set of members who are determined to make the school the best in all facets of education.
Mr. H.A. Haratheesh
Secretary
Our Principal
We value each student and are committed to providing students with an educational experience that will develop every aspect of their being. We encourage our students to challenge themselves, celebrate their creativity, initiate to participate and improve individual abilities, through their daily interactions in the classroom.
Hoping a healthy and happy schooling for a successful future.
Principal